7 Advantages to Renting Equipment vs Buying It
Oct 28, 2020
Your company needs a competitive edge.
Whether you work in mining, construction or events, the equipment you use has the potential to impact your balance sheet in a positive or negative way. The simplest way to control your own productivity and costs is to decide between renting equipment or buying it outright.
Renting equipment has increased in popularity in recent years as a result of rising equipment costs, unpredictable markets and an uncertain global economy (we're looking at you Coronavirus). With rented equipment numbers at all-time high, does that make it right for YOU?
To rent or not to rent - that's the question.
For Australian companies looking to reduce overall costs and run financially stable businesses, renting has become an extremely valuable option.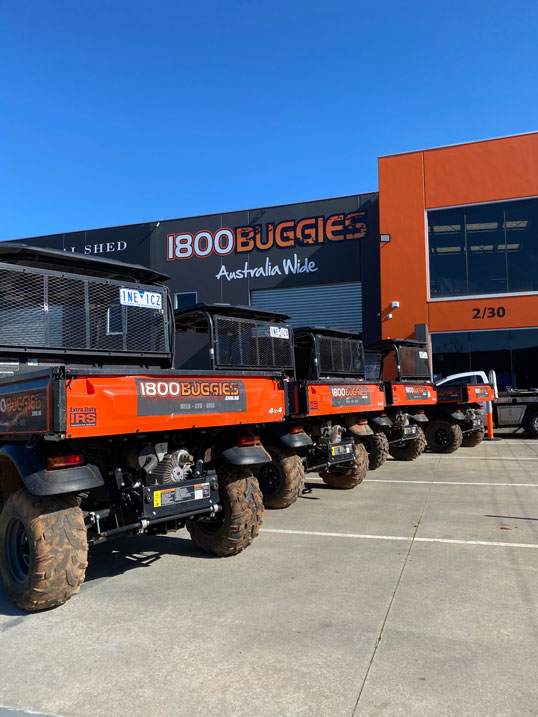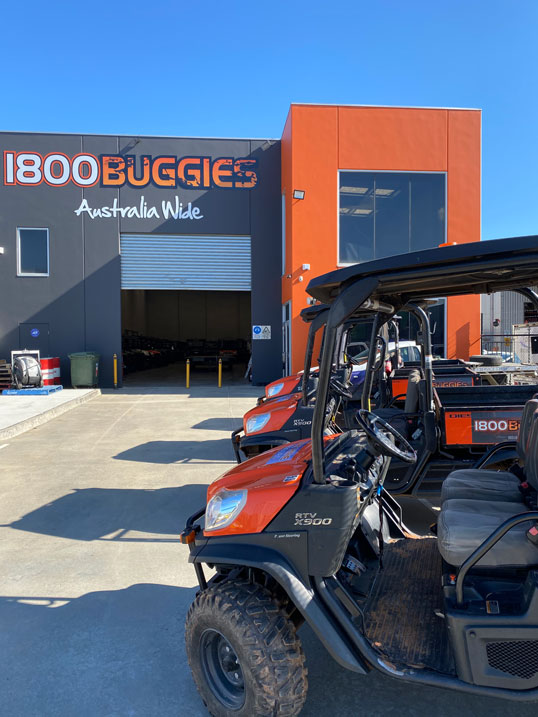 Here are 7 proven advantages to renting equipment vs buying it outright.
#1 - Slash your upfront investment
Equipment, especially utility vehicles, are expensive capital costs your business will need to cover. By renting equipment and machinery you can avoid the investment of money that is required to purchase resources outright.
Renting requires a significantly smaller investment which frees up more funds for you to use in your business. Imagine having the equipment you need which guarantees you get the job done, while keeping excess capital in reserve to invest back in your business.
In contrast, ownership brings a range of extra costs including maintenance, insurance and operating costs. This is a simple cash flow strategy that gives you more options to grow without limiting your output.
#2 - Cutting edge equipment
Technology never slows down. Look back just 5 years and you'll see how much has changed in your industry. If you'd committed to a single piece of equipment in the past you'd be stuck with older technology that can quickly become obsolete. This gives your competitors a chance to move past you and consolidate their position.
When you rent equipment you can tap into the latest tech and up-to-date equipment. This might involve more efficient fuel usage, increased safety procedures or less overall maintenance. This tailored approach to technology allows you to manage your project more efficiently and boost profitability.
#3 - Zero wait times
When your worksite loses time your business loses money.
As a result of the instability over global markets during 2020 it's becoming harder and harder to purchase equipment outright - quite literally. For example, if you wanted to buy a new buggy to improve site access you'd face a 6 month waitlist (or longer) that can cripple your productivity and slow down your output.
Having staff wait for equipment isn't just frustrating, when you're dealing with mining contracts or events you're losing money and damaging your reputation at the same time. Renting equipment provides machinery when you need it, it's that simple.
At 1800BUGGIES we understand the importance of mobility. All our buggies are provided with the guarantee we'll swap over your vehicle within 24 hours if your rented buggy requires service or repairs.
#4 - No maintenance and repair costs
The more money you need to spend on maintaining your equipment, the smaller your profit margins. Owning equipment places the responsibility of repair directly on you. When you rent equipment the maintenance and repair is handled by another party.
Renting machinery ensures you avoid costly repair tasks including:
Buying tools to perform repairs and maintenance
Sourcing spare machinery parts
Paying for technician labour costs
Setting aside capital for emergency repairs
Scheduling long term preventative maintenance
Outsourcing the responsibility and the attached cost of these tasks will help you slash your overheads as well as save valuable time. Instead of organising repairs and overseeing equipment maintenance you can spend your time working on business related activities that drive ROI.
Say goodbye to long term maintenance plans and hello to lower costs and more time.
#5 - Project-specific rentals
No two projects are exactly alike.
If you're working in the construction sector you could be working with difficult off-road access sites that require specific utility vehicles. The same variations apply to mining projects with diverse requirements for mining and field exploration.
Purchasing a vehicle outright locks you into one piece of machinery. If you need to transport more people or handle increasingly rugged terrain, you'll have to hope you made the right choice upfront. For example, a standard vehicle would struggle to manage a low ground pressure environment like a salt flat while an ATV tracked vehicle would excel in such conditions.
Instead of juggling machinery between various projects or worksites, rented equipment unlocks complete flexibility. That means no logistical delays and hiring equipment that suit your needs.
#6 - Protection from market fluctuations
The only constant in your industry is that there are no constants.
Market fluctuations are natural (2020 proving you can never see what's coming) with the changing cost of machinery and the number of available jobs all impacting the price of equipment purchase.
By renting equipment you bypass this uncertainty. Instead of committing to a piece of equipment that may be priced at a market-driven spike, you can lease the same item without being subject to the rise and fall of market factors.
#7 - Unlock tax benefits
The two greatest words in the English language are 'tax' and 'deductible'.
Hiring equipment is 100% tax deductible which gives you a competitive advantage in this uncertain economy. Leasing your machinery or vehicles is a proven way to offset outlays, recover some operational costs and reduce overall capital equipment purchases.
Purchased equipment is taxed at a depreciated rate over its lifetime which can give you a little extra financial flexibility if you opt to hire machinery rather than purchase outright.
With tax incentives ultimately depending on your business needs, speak to a professional to ensure you're receiving the optimal tax outcomes for you.
Final thoughts
Renting equipment has a number of major advantages over buying that unlock more time for your business while reducing overheads.
It's important to evaluate your company's needs to ensure you find the right solution for you, but when flexibility, efficiency and cost-savings are at the heart of your needs, it literally pays to explore your hire options.
With Australia's largest rental fleet of utility vehicles and ARGO ATV's contact 1800BUGGIES to unlock more time and reduce overheads for your company.