Is an ARGO ATV Right for Me?
6 Benefits of an Amphibious ATV
December 10, 2020
Whether you work in mining, construction or a government sector, you need a vehicle that can handle all weather conditions, manoeuvre through tough terrain, and transport people safely.
Enter the ARGO ATV.
The ARGO lets you drive, crawl, climb and swim anywhere you need to go. Offering unrivalled safety, unmatched power, amphibious ATV benefits and on-site cost reduction, it's no wonder this vehicle is the world's most popular amphibious ATV.
With a rented ARGO ATV you'll have the transport, tools and equipment you need, at a price that works for you.
Here are 6 reasons the ARGO ATV is a one-of-a-kind vehicle perfect for increasing productivity and lowering costs on your next project.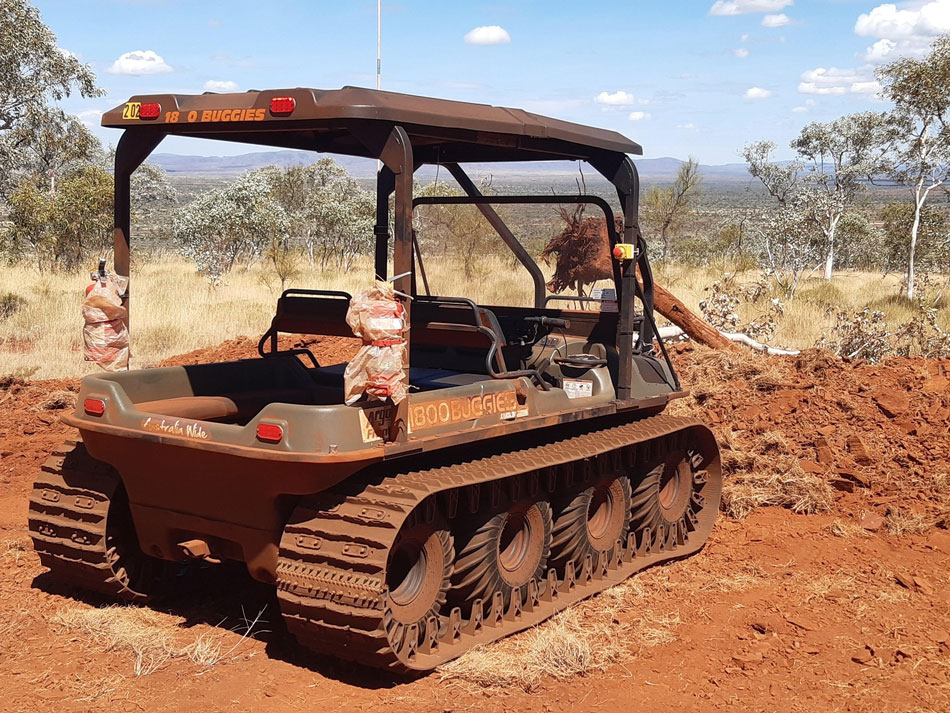 #1 - Unrivaled safety record
When it comes to your business, safety is #1.
Whether working on a mining contract, or as part of a government project, your success depends on the safety of your team and those around you. In this regard, the ARGO brings a record of safety that's unmatched across all terrain vehicles.
While many people consider the risk of injury driving ATVs as a reason to stick to more traditional methods of transportation (despite the limitations these traditional vehicles bring to the table), ARGO has been operating since 1967 with ZERO fatalities.
Despite the perfect record, the secret behind this exemplary safety record is no secret at all. ARGO ATVs have an incredibly low centre of gravity (COG). The majority of traditional ATV accidents occur due to rolling, but with a COG so low, the ARGO stays upright around tight bends and steep gradients, keeping you out of harm's way.
Working on a mine site? 1800BUGGIES caters for mine site safety requirements as all hired ARGOS ATVs come with "Mine Spec" including: UHF Radio, Emergency Stop Button, Battery Isolator, GPS tracking, Fire Extinguishers, and Hi Viz flag.
#2 - Environmentally friendly engineering
While the ARGO is capable of handling the toughest environments and conditions, its innovative engineering is head and shoulders above the trailing ATV pack.
Soil condition is key in farming, mining and delicate environments. Unfortunately, larger vehicles exert high ground pressure, compacting soil and damaging the ground. For example, a standard tractor exerts roughly 28 psi (pounds per square inch).
In contrast, a human foot exerts 7-8 psi.
While an ARGO with 15" multi-purpose tracks exerts just 1.5 psi. That's over 366% less pressure than a single human footprint.
With environmental sustainability a key issue moving into 2021 and beyond, the ARGO is designed to make your job easier regardless of fragile terrain.
#3 - Immense pulling power
ARGO ATVs are more than transport, they're the muscle that drives your project forward. Across mining, construction or events, it's likely you'll need to move objects as often as you need to move people. While the ARGO is capable of carrying 6 people, it's the raw power that stands out.
Looking to haul specialised equipment to a mining site? Or, move supplies to a remote construction site? The ARGO makes light work of tough terrain.
The high utilisation of the ARGO includes:
650kg load capacity
900kg towing capacity
Operational cargo decks and removable attachments for heavy-duty sites
High altitude performance and exceptional terrain ability to suit all sites
While a traditional ATV or 4WD would struggle with towing and accessibility, the ARGO is designed to get you (and your equipment) wherever you need to go.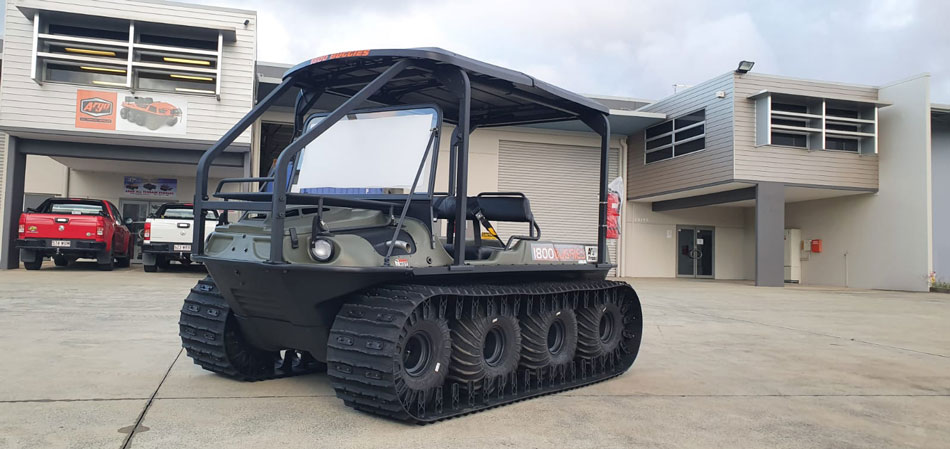 #4 - Amphibious ATV capabilities
Equally efficient on land or water, the ARGO is truly an all terrain vehicle. Equipped with 8 purpose-made, low pressure tyres, this 8x8 vehicle is designed to float on water and crawl easily over difficult terrain. This includes water obstacles, slow-moving streams, ponds, lakes, sludge, muck, mud and snow.
The best part? There's zero preparation required before or after water obstacles. No hitch, no dismounting, no effort at all.
Your low pressure tyres create a sensation of floating over obstacles, with the amphibious ATV capabilities of the ARGO adept at negotiating the most challenging of waterways.
Just try taking a 4WD into a lake and see what happens. Actually, that's not a great idea - leave it to the ARGO when there's a wet and wild obstacle in front of you.
#5 - Quality manufacturing since 1967
There's no substitute for quality, and no way to buy over 50 years of trust that's been built on the values of safety, power and reliability.
The ARGO was born in Canada in 1967, with the subsequent 5 decades seeing Australian projects benefit from the leading amphibious ATVs; including mining, construction and government sectors.
While new brands enter the market looking to make a splash, the ARGO's design and construction has been honed over the years to consistently redefine value and efficiency. The results of over 50 years of research and development speak for themselves:
With add-on rubber tracks the ARGO treads softer than your footprint
Using the leading Static Stability Factor (SSF) the ARGO is 4x less likely to roll than a traditional ATV
With the industry's lowest centre of gravity, the ARGO unlocks access to slopes, grades and obstacles other vehicles can't reach
Design and placement of the exhaust minimises the risk of accidental fire hazards
When you need the best vehicle for the job, you need the ARGO.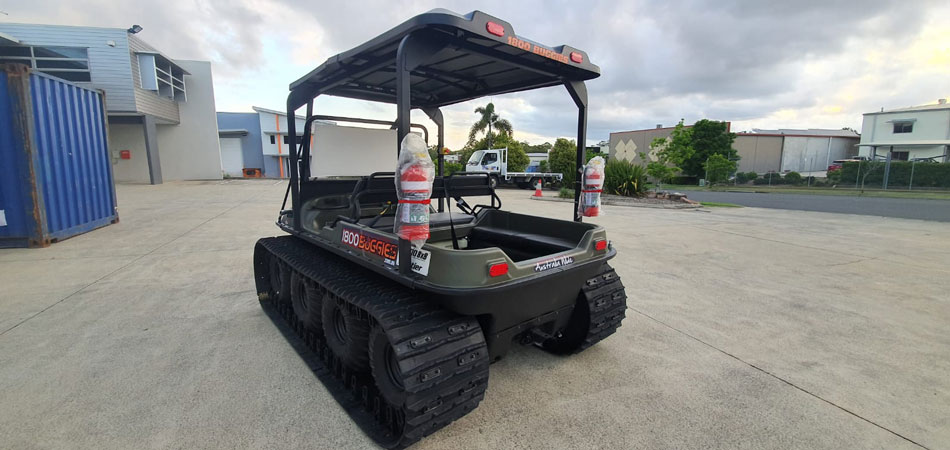 #6 - Minimise costs on site
It's easy to see the ARGO as a transportation vehicle carrying multiple passengers and equipment. But it's the cost-saving benefits of the ARGO that stand out, no matter what industry you're in.
Thanks to the immense pulling power and all terrain accessibility, the ARGO can keep crews and machinery productive in areas that would otherwise require heavy machinery or air lifts.
Here are some of the ways a rented ARGO keeps your site overheads down:
Multiple ARGO vehicles cost less than one off-road hauler
The ARGO provide access to isolated job sites, keeping high-value teams and equipment on site more often
Renting your own ARGO ATV means slashing the cost of bringing in crucial resources by air or land
Are you ready to unlock the advantages of an ARGO ATV?
Whether it is for a commercial, governmental/public sector or personal utility application, ARGOs fill the gap between 4x4 buggies and heavy off-road equipment.
Across key performance metrics of safety, speed, accessibility and power, the ARGO provides a competitive edge while minimising your on-site costs - the definition of value.
At 1800BUGGIES our fleet of Argo ATVs are versatile, high-performing and go-anywhere to help you get the job done. When you're ready to save time, save money, and maximise productivity, we've got a vehicle for you.