How to Manage Your next Australian Event with COVID-Safe Strategies
March 31, 2021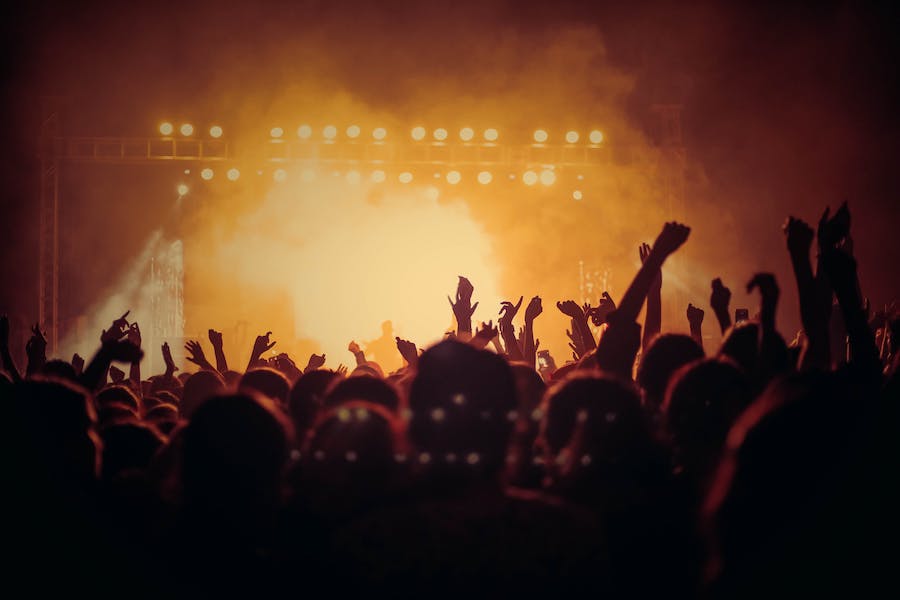 The emergence of COVID-19 disrupted countless industries throughout 2020.
As Australian Government and health authorities learn to manage the coronavirus, it's likely major events and festivals will find a sense of normalcy in 2021 - but with a COVID-safe twist. For this reason, it's to be expected you'll have the coronavirus in mind as you plan your events for 2021.
While this 'new normal' can be a difficult period to navigate, support from the Australian Government and local Australian businesses means you can hold your next event with full confidence you're adhering to necessary regulations, protecting your patrons, and putting on an unforgettable occasion.
If you're planning an event in 2021, here's how to navigate this unprecedented landscape with COVID-safe strategies.
Undertake a risk assessment
There's an element of risk associated with all events, regardless of COVID-19. It's likely you've undertaken a risk assessment in the past to keep your patrons and employees safe, though a COVID-safe risk assessment will look a little different.
In addition to traditional risks like vehicle access and event infrastructure, a COVID-safe risk assessment should identify the risks connected to social distancing and possible virus spread. To maintain the most effective social distancing measures you may need to:
Identify activities where patrons will be in close proximity to each other
Identify activities where staff will be in close proximity to each other
Identify the level of risk that patrons or staff may spread COVID-19
Once you've assessed the potential risks associated with your event you'll be able to outline effective control measures to mitigate those problem areas. These could include crowd control marshals to maintain social distancing, COVID-safe training for staff and volunteers, or additional signage and directions to on-site hand washing stations.
Utilise signage
Signage is crucial to keep event attendees and employees informed and COVID-safe. While signs alone can't stop the spread of the virus, keeping event patrons and staff informed and aware is a powerful tool to protect the health of individuals, and the success of your event.
Depending on the type of event you're hosting, your signs may be reminders for people to wash their hands regularly, with soap and water, for at least 20 seconds. Or, to visit designated hand sanitiser stations set up around your event grounds. Even something as simple as reminding people to cough into their elbow rather than their hands can make a difference.
Opt for local products and talent
The Australian event calendar attracts talent and businesses from around the world. But with international borders closed for the foreseeable future, now is the perfect time to take advantage of local talent and businesses.
The organisers of Byron Bay Bluesfest have shown how effective this approach can be, announcing the entire Bluesfest 2021 line-up will consist of homegrown Aussie acts. This is the first time in the festival's 30 year history such a decision has been made, showing how events are adapting to meet the demands of a COVID-restricted world without sacrificing quality.
While your event may not rely on talent, there will be local products and businesses available to help you stage your event, whether that's a music festival or alternate event.
Maintain physical distancing
Keeping event attendees at least 1.5 metres apart may be mandated by the Australian Government, depending on current COVID-19 restrictions. You may also be required to limit attendees to meet the 4 square metres of space per person rule. Adhering to physical distancing recommendations is a crucial COVID-safe strategy.
Physical distancing may also be required to keep important event stakeholders or talent away from larger crowds where the risk of transmission may increase. For example, if your event relies on musicians, speakers, or any form of presenting talent, it's important you have transport options that are agile and adaptable.
1800 BUGGIES provides 2, 4 and 6 person buggies, plus medical buggies and site trailers, to ensure your event has the flexible transport options you need to move important individuals from A to B without impacting your physical distancing requirements.
Streamline set-up and pack-up
Bumping in and out of your event may require multiple people in the same small space. To limit the risk of coronavirus transmission, consider using event-specific vehicles to increase efficiency and reduce the need for excess people.
Safework Australia recommends minimising the number of people in an event area at any time. For this reason, hiring a buggy to assist with set-up/break-down is a significant time-saver, while adhering to necessary requirements for social distancing.
Event buggies can be used to tow heavy loads, such as rubbish trailers or light towers, and with a workhorse vehicle on your side you can reduce the number of staff needed to set-up and pack-up your event. Event-specific buggies also provide large cargo trays to move necessary equipment and limit multiple trips by handling large loads with ease.
COVID-safe event management 2021
The Australian events calendar in 2021 is already looking brighter than the year before. Cultural institutions like the Australian Open look set to host competitors and even spectators, while the Melbourne F1 Grand Prix will go ahead later in the year, showing the importance of staying flexible to meet the challenges of the events industry.
While the return of events in 2021 is exciting for all promoters and patrons, it's crucial to remain vigilant to ensure the safety of everyone involved. Whether that means adding COVID-safe elements to your event's risk assessment, or using event buggies to streamline logistics and transport, there are plenty of ways for you to reduce risk on your event site.
1800 BUGGIES proudly supports the Australian events industry with vehicles suited to VIP transport, sanitation, security and event set-up. If you're looking to make your next event a safer, more streamlined process, explore our range of event buggies here.