Are ATVs Safe? Steal Our ATV Safety Checklist
November 17, 2021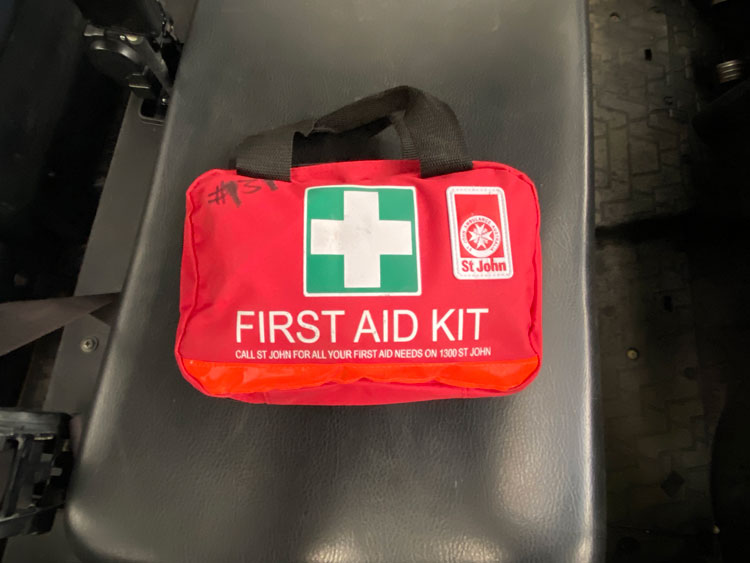 1800BUGGIES has a proud 100% incident-free track record. Read on to find out how we champion safety and how you can stay safe on an ATV.
Are you looking to hire an all-terrain vehicle to support communication on your work site? A fleet to meet the diverse requirements of mining and field exploration? Or a buggy to support transportation on an upcoming festival?
Whatever your needs, safety always comes first.
Unfortunately, safety issues often take the headlines when it comes to ATV hire. That's why, as a safety-first buggy hire company, we believe the right ATV safety checklist can help prevent accidents and allow you and your team to get the most from your vehicles.
All-terrain vehicles (ATVs) and utility task vehicles (UTV) offer flexibility, speed, and power to support a range of commercial, industrial, and government sites. But, like any vehicle, safety comes down to knowledge and training. While ATVs often receive a negative reputation, there is a range of safety precautions you can take whether hiring a vehicle through 1800 BUGGIES or sourcing your own ATV.
With a 100% incident-free track record, we'll share our ATV safety checklist to ensure you stay safe.
All-terrain vehicles often come with a reputation for being dangerous. However, it's worth noting these reputations typically come from quad bikes, which are only one category of ATV. While it's true that quad bike accidents and injuries can occur, this is also the case for all forms of vehicles from construction machinery to the trusty family car.
ATVs - like our 2&3 or 4&6 seater buggies - offer a safe and valuable form of transportation ideal for construction, government, and event sites. But, like any tool, safety comes down to knowing how to operate an ATV properly.
At 1800BUGGIES, we value the safety of all drivers, passengers, and bystanders. Our 100% incident-free track record speaks for itself, so we'll share the safety strategies that ensure you're in control of any ATV, quad bike, buggy, or utility vehicle you operate.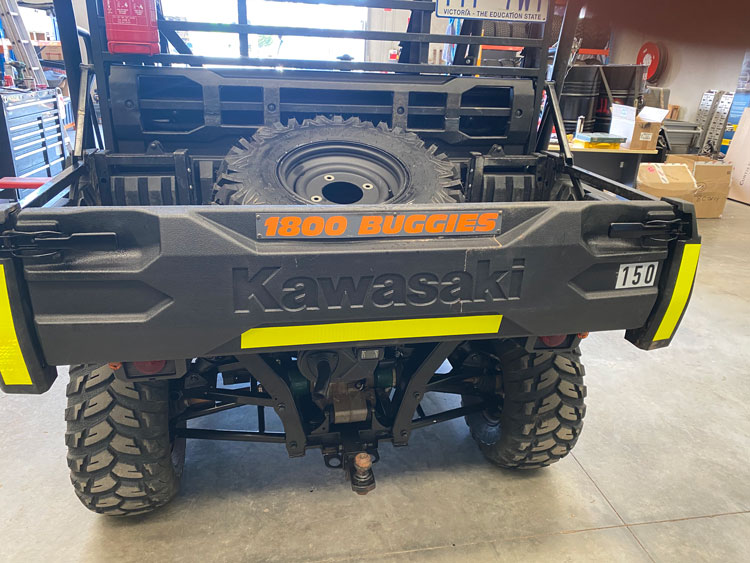 Put simply, your safety and the safety of those around you is paramount.
More than an issue of general safety, ATV utility vehicles used for work are regulated under the WHS laws as plant. Plant includes any machinery, equipment, tool, appliance, or container (as well as any component fitted to those things). From cranes to power tools and ATVs, plant is a major cause of injury in Australian workplaces.
With the unsafe use of plant posing serious risks, knowing how to correctly operate your rented ATV or hired buggy is crucial. We're sharing our ATV safety checklist to keep you protected before you even fire up the engine.
When it comes to ATV safety, one size does not fit all. ATV vehicles come in a rear two-wheel-drive version or a four-wheel-drive version. Knowing which ATV you're operating is important as each type of vehicle will respond differently and have unique capabilities off-road and on your work site. You'll also need to understand the type of ATV you're operating as this will impact your ability to safely carry extra passengers or heavy loads.
Safety starts prior to any ATV ride.
Whether you're moving a VIP festival guest 100 metres, or crossing 10km of unstable terrain on your mining site, ATV safety starts with the engine off. Your inspection should cover crucial features like tyre pressure, working brake and lights, operational seatbelts, plus functional steering and engine health.
When hiring ATVs from 1800BUGGIES, all vehicle daily operators should complete a pre-start safety inspection that assigns an 'Operational' or 'Defective' score across three categories of importance. Following this operational checklist helps ensure nothing is missed and all ATVs are in top working order onsite.
CORRECTIVE ACTION REQUIRED
Steering
Seatbelts
Horn (if fitted)
Park Brake
Reverse Alarm
Fire Extinguisher (if fitted)
Coolant Level
Oil Level
Fuel Leaks
Wheel Nuts
Seats
Accident Damage
Drive Belts
Suspension
Tyres
Lights (head/tail/indicators)
Mirrors (if fitted)
Flashing Lights
Fuel Level Reading
Gauges Working
Controls & Levers
Air Filters
Hand Grabs/Steps
Window Wipers (if fitted)
Warning Decals Legible
Walk Around Hazard Identification
Other Faults
Wear personal protective equipment (PPE)
Always wear personal protective equipment (PPE) when operating your ATV. This includes safety shoes and high-visibility clothing. While helmets are not a legal requirement, consider the use of a helmet if operating an all-terrain vehicle in harsh or difficult conditions, for example, an off-road mining site rather than a paved festival event.
Depending on the needs of your vehicle and constraints of your site, consider wearing long and comfortable pants and shirt, tough boots, and gloves if needed. Avoid wearing loose clothing or jewellery that may become caught in machine parts or impair your ability to operate the vehicle safely.
Complete a training and safety course
Safety starts with awareness. If you or your team lack experience operating ATV or UTV vehicles, consider completing a training and safety course.
At 1800BUGGIES, we value the safety of everyone. We've invested significant resources to maintain our 100% accident-free track record, including a partnership with Australia's leading high-risk management company to create a training manual for operating a range of buggies and ATVs.
Training manuals and safety courses are valuable tools to help you or your team stay on top of the latest safety standards when operating ATV utility vehicles.
Ask us about our certified training courses for ATVs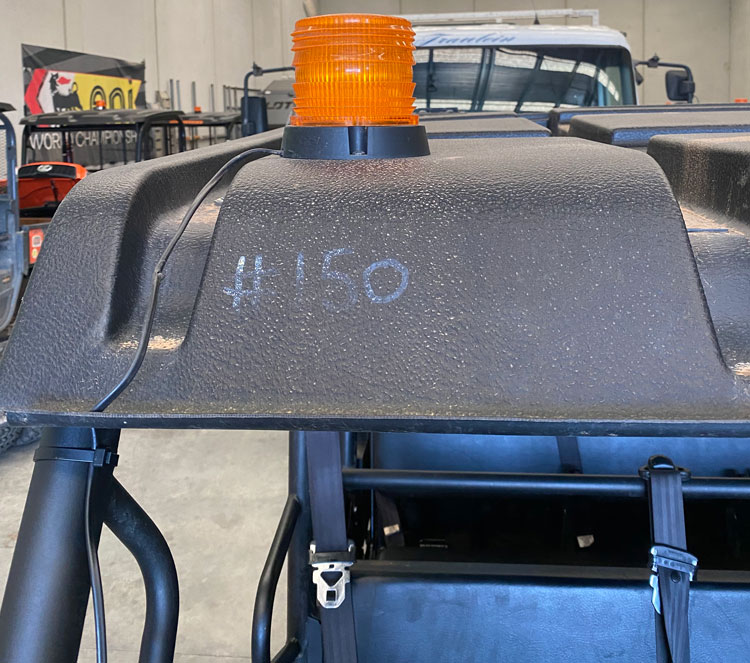 We're committed to keeping you safe on your ATV
We understand your work or event site is only as successful as it is safe. While hiring a buggy or all-terrain vehicle adds a number of advantages across commercial, event, and government sites, the safety of your team comes first.
That's why our repair team conducts thorough vehicle checks before any ATV is hired to ensure your safety is taken care of. This includes (but isn't limited to):
- Engine oil- Fuel lines- Transmission oil- Tyre condition- Spark plugs- Fire extinguisher
Keep in mind, the list above is not exhaustive (our pre-hire checklist includes 52 x individual checks before a safety technician signs off on a vehicle).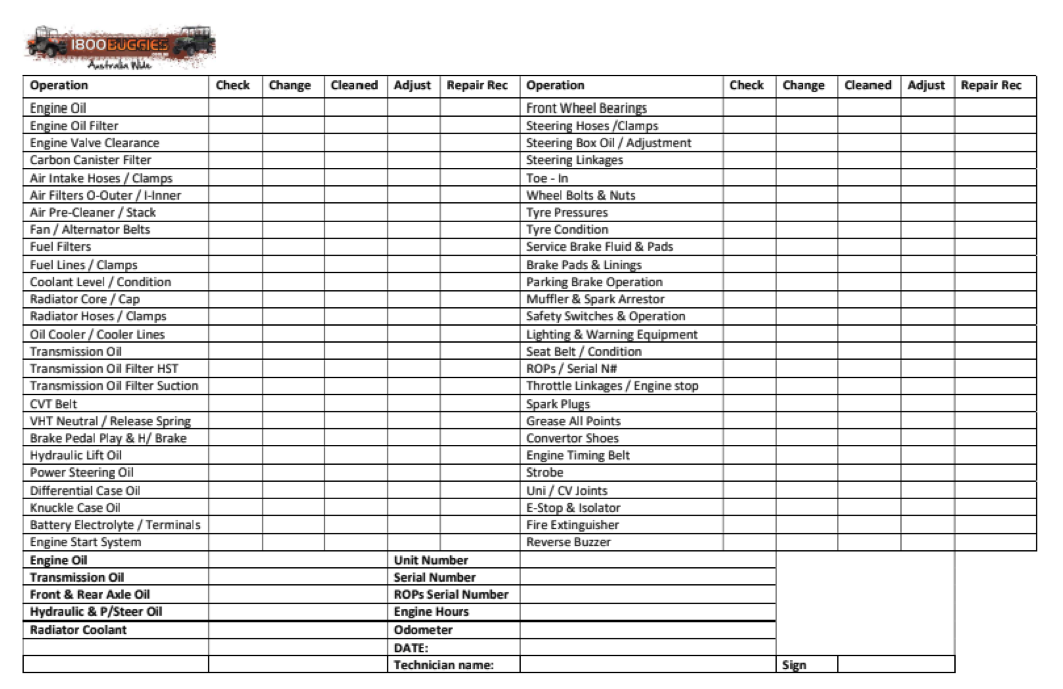 At 1800BUGGIES, we have an impeccable track record with 0 incidents. This is achieved with our continuous effort and dedication towards the safety of our customers.
Through a combination of our strict servicing policy and ongoing pre-ride inspections from your operating team, it's easy to leave the negative reputation of ATVs behind and enjoy the speed, flexibility, and power of your own all-terrain vehicle.
Looking for safe ATV hire for your next event or commercial needs? Click here to browse our wide ATV range