Why Australia is Building The World's Largest Solar Farm (And What It Means For You)
Oct 29, 2020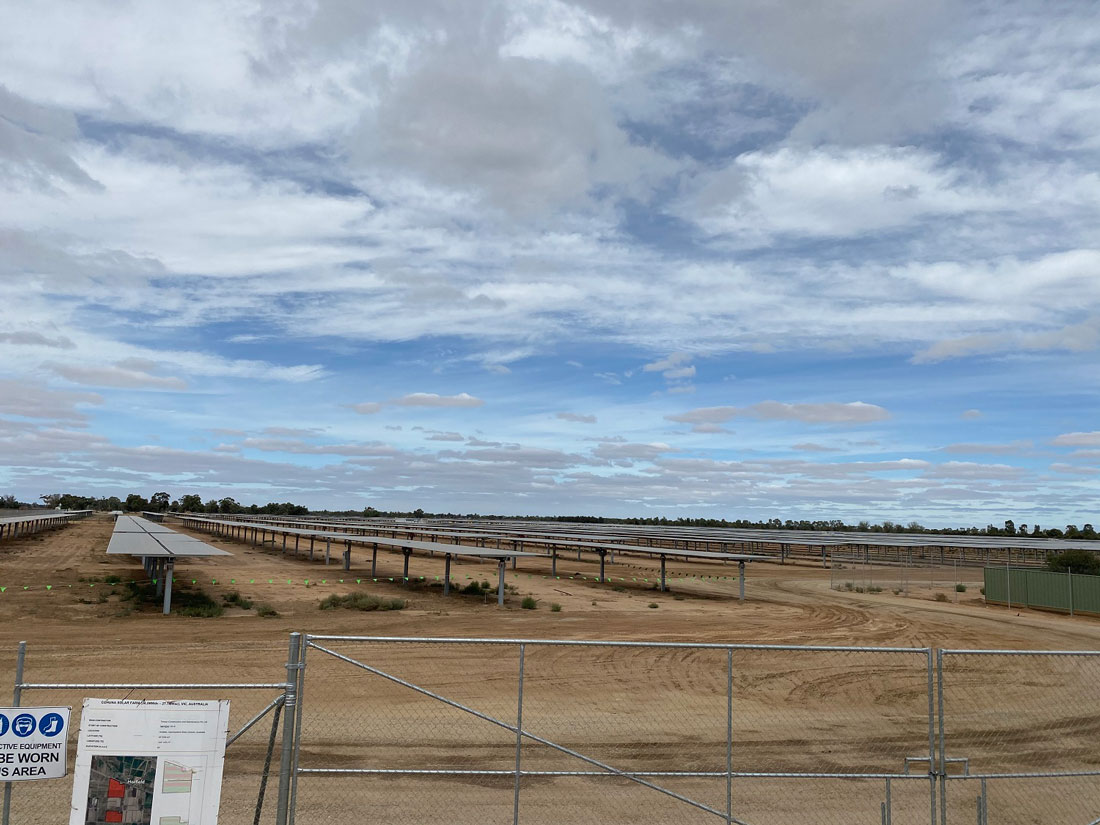 Australia has higher solar radiation per square metre than any other continent on earth.
Despite receiving roughly 10,000 times more solar energy than our current energy consumption levels, solar still accounts for just 0.01% of Australia's prime energy consumption.
With Australia offering untapped potential for solar power, it does seem as though the Solar Electricity Generation industry is catching up. Over the previous 5 years alone, industry revenue has exploded with annualised growth at 102.8% through 2019-20, to a total $298.3 million.
Large scale solar farms have the potential to power entire towns and cities with renewable energy while reducing our country's reliance on fossil fuels. This push towards solar has seen industry generation capacity grow from less than 50 MW in 2014 to over 3600 MW in 2019 - an increase of over 7000%.
With a record number of solar farm construction projects in the pipeline for 2020, stakeholders in the solar industry will need to remain agile to stay on top of constantly evolving projects as well as provide practical support across technology, logistics and manpower.
Here's everything you need to know about Australia's commitment to solar farms and what it means for you.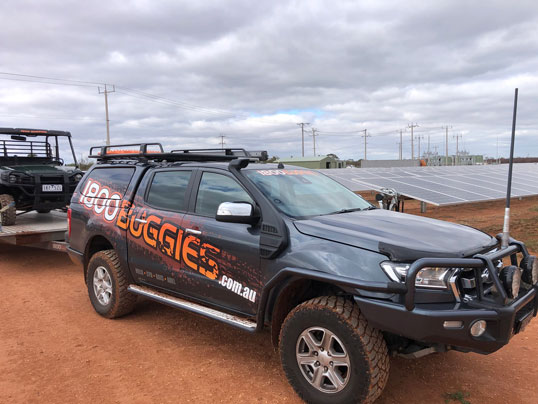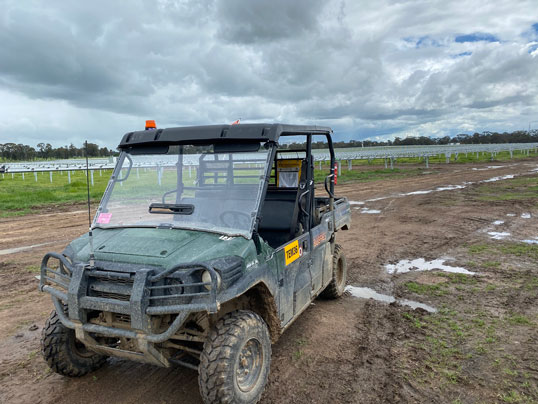 The world's biggest solar farm is planned for construction in Australia
Sun Cable, the company behind a proposed Australia to Singapore Power Link to be completed by 2027, is planning to construct the world's biggest solar farm in the heart of the Northern Territory, at Tennant Creek.
This $20 billion project is equivalent to an area the size of 20,000 soccer fields. If successful, this project will incorporate a 10-gigawatt capacity across 15,000 hectares. This is backed by 22-gigawatt hours in battery storage to ensure 24/7 supply of power.
While a clean energy project this size would support millions of new jobs, the obvious challenge for solar projects of this scope is the practicality of managing a site so large.
Solar farms in Australia
Australia has faced criticism in recent years over our lack of solar farms, despite our abundance of sun. The landscape is shifting quickly though, with the number of industry participants rising over the previous 5 year period.
Consider the following partial list of solar farms under construction throughout Australia as an indication of the exciting changes taking place:
New South Wales
Queensland
South Australia
Goonumbla Solar Farm,
70MW
Hayman Solar Farm,
50MW
Kingfisher Solar Storage,
120MW
Beryl Solar Farm,
87MW
Warwick Solar Farm,
64MW
Whyalla Solar Farm,
140MW
Hillston Solar Farm,
115MW
Rugby Run Solar Farm
Stage 1, 65MW
Solar River Project
Stage 2, 200MW
Metz Solar Farm,
115MW
Oakey Solar Farm
Stage 2, 70MW
Solar River Project
Stage 1, 220MW
Springdale Solar Farm,
120MW
Clermont Solar Farm,
89MW
Lake Bonney Battery
Energy Storage
System, 278.5MW
Click here to learn more about the exciting new solar projects under construction in Australia.
Why size DOES matter
With solar industry forecasts projecting a strong growth through 2025 (with revenue expected to total $576.1 million) it's clear that solar farms will become increasingly important in Australia's power supply journey and move towards renewable energy.
While projects like Sun Cable's 15,000 hectare farm exist on the larger side of the spectrum, the reality facing anyone working in the solar industry is that project length and site access play a key role in project efficiency, productivity and profitability.
The average size of new solar farms is quickly growing as business confidence in solar improves. This has led to companies gaining access to increased debt funding and higher upfront investments of capital. However, with larger sites comes larger workforces, all of which are fueling bigger solar projects.
Even a comparatively small solar farm depends on clear methods of transportation for:
Employees
Management
Tools
Support
Infrastructure
Despite the ever-growing size of solar worksites, the impact of Covid-19 on global supply chains does mean newer and more innovative solutions must be found closer to home. 1800 Buggies is a proud supporter of Australian renewable energy providing a range of transport options and utility vehicles to projects from coast to coast.
We understand you can't sacrifice comfort and convenience when on job sites for hours at a time. Our 6-seater vehicles are rugged enough to handle the varied landscape of solar farms from outback dirt roads to hilly locations with poor road access. Ticking all OH&S boxes there's no shortage of comfort, strength or durability - all of which are needed when building Australia's renewable energy future.
What to expect for the future of Australian solar
The solar industry looks to have a bright future in Australia (pun intended).
It's estimated that Australia's energy mix could reach 50% renewables by 2025 if the solar industry continues to grow at recent levels and towards expected targets.
Strong profit potential, fewer barriers to entry and improved technological capabilities are all leading to the increase of solar farms, with Sun Cable representing the largest potential solar farm not just in Australia, but the world.
Covid-19 has fueled the expansion of domestic solar further with supportive government packages complementing favourable government schemes for small-scale solar power generation. While global supply chains remain fractured, finding solutions closer to home across transport, supplies, infrastructure and finance will remain crucial in driving the Australian solar market through 2020 and beyond.